Hi all,
So J and I decided to take the lorry and go on a dog walking holiday for a week round the north east of Scotland! We planned to 'glampervan' in the truck, taking the generator, radiators, heated towel rail and lots of things to make it a fun week away.
After shopping for a new walking wardrobe (the old stuff falling apart) we packed enough clothes to go for 6 nights. Mum came up to spend the week with her hubby Dapper and look after our large gang of animals – including the new goatlings –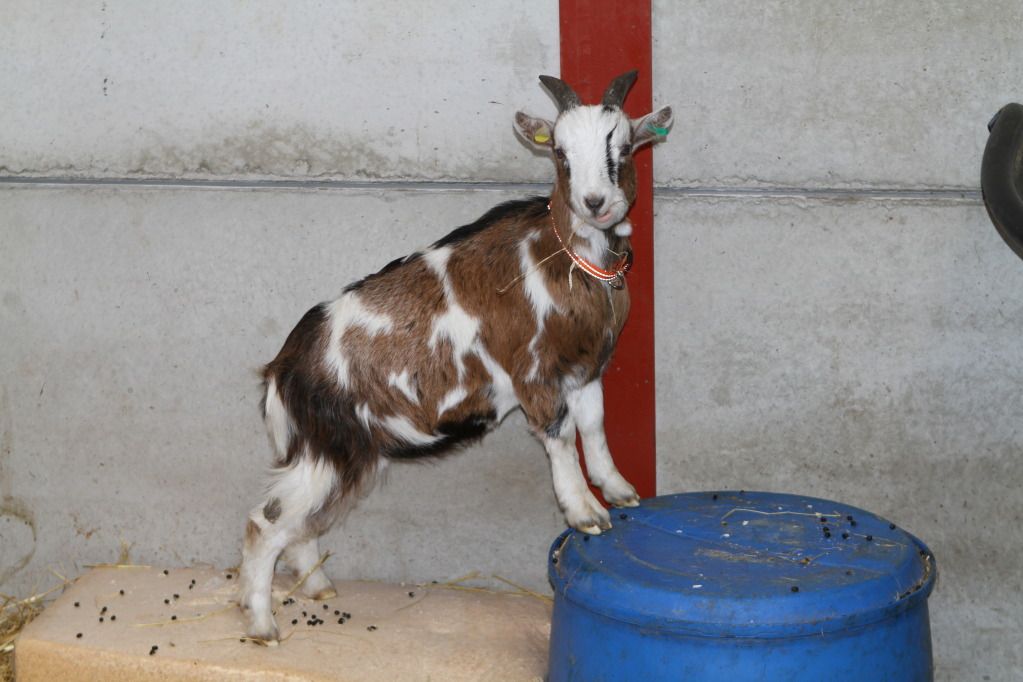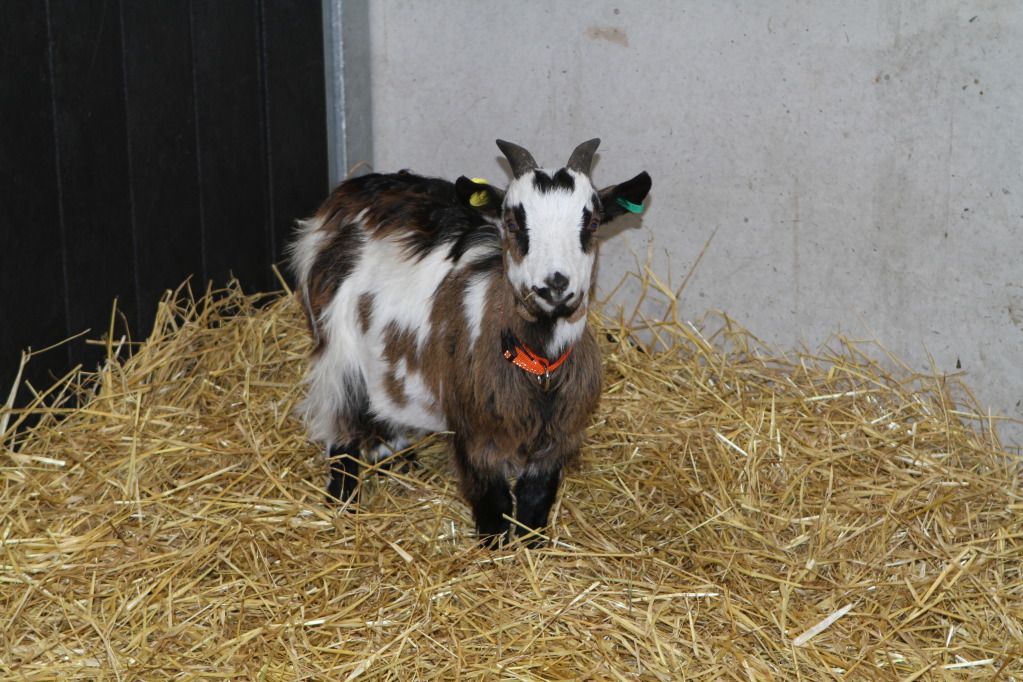 So we took out the partitions, put a roll of carpet down and made the horse-end quite comfortable
We set off on Thurs morning, heading to little chef on the way (I love little chef!
) for breakfast before arriving at Dunotter Castle for a wander round and the dogs went for a swim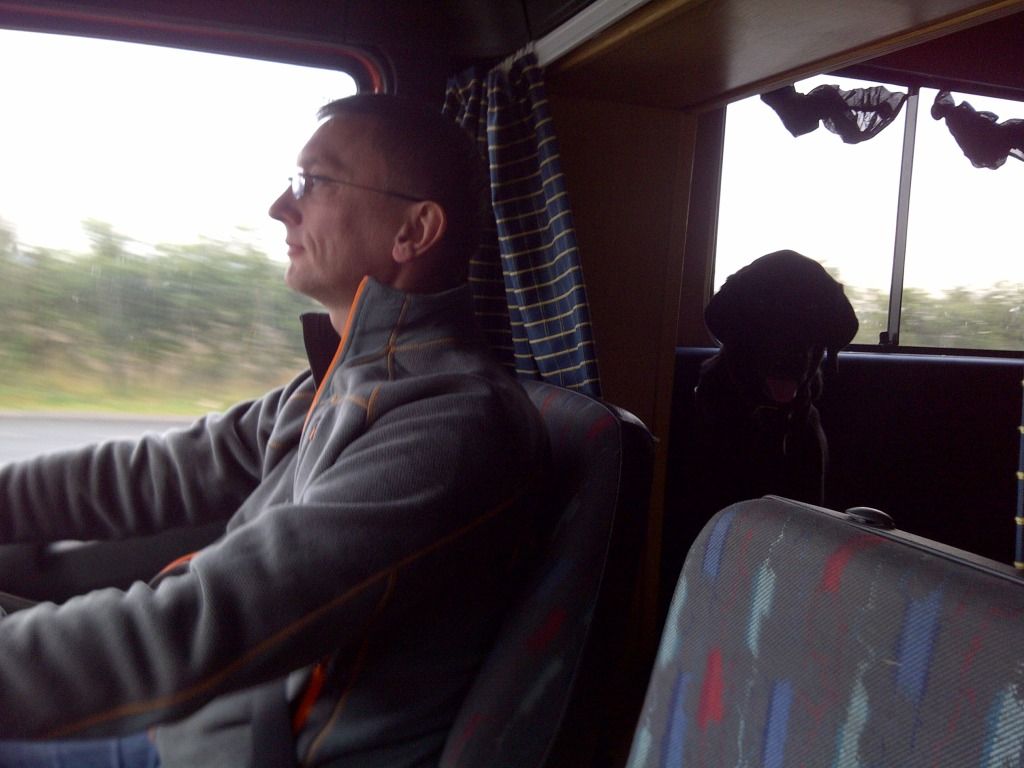 We then headed over to our first stayover – Bennachie Forest. What a lovely place, unfortunately we found out that the main car park was closed for forestry works so had to drive round in the dark hunting for 'Back'o'Bennachie' car park – which actually turned out to be an even better place to stay
.
Unfortunately the weather was grim
, it rained all night and after heading out for a 3 hour walk the following morning with the dogs, we were absolutely soaked
.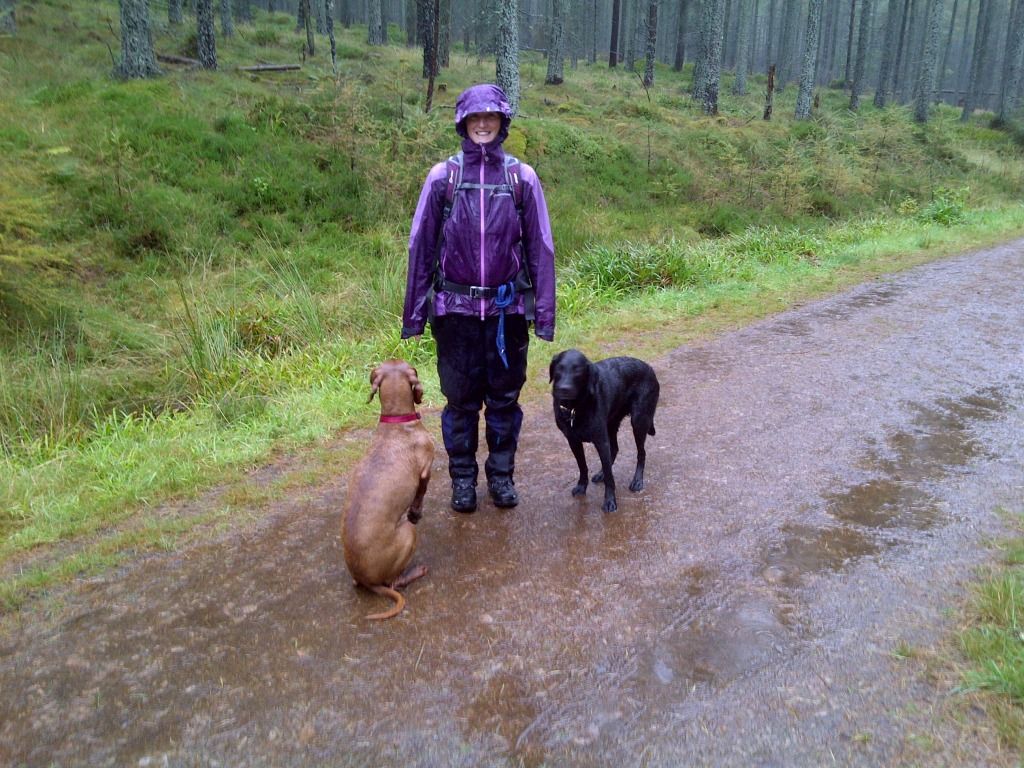 Even the inside of our boots were wet. Cue several hours of radiator, towel rail heat and still our clothes were wet.
We did manage to cook nice meals in the truck though
: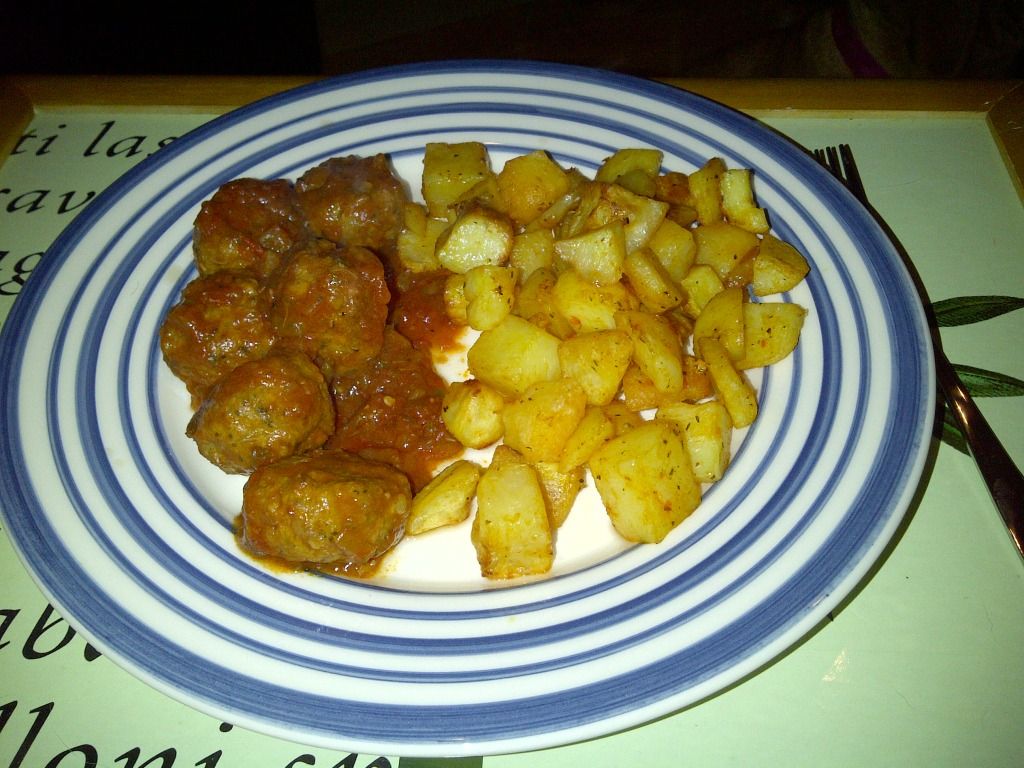 We decided then that we would change our plans and drive somewhere else but not any further north. We headed over to the Cairngorms and found a beautiful place 'Glenmore' to stay in. We parked on the banks of Loch Morlich, which has its own beach, and then went for a walk in Glenmore forest park.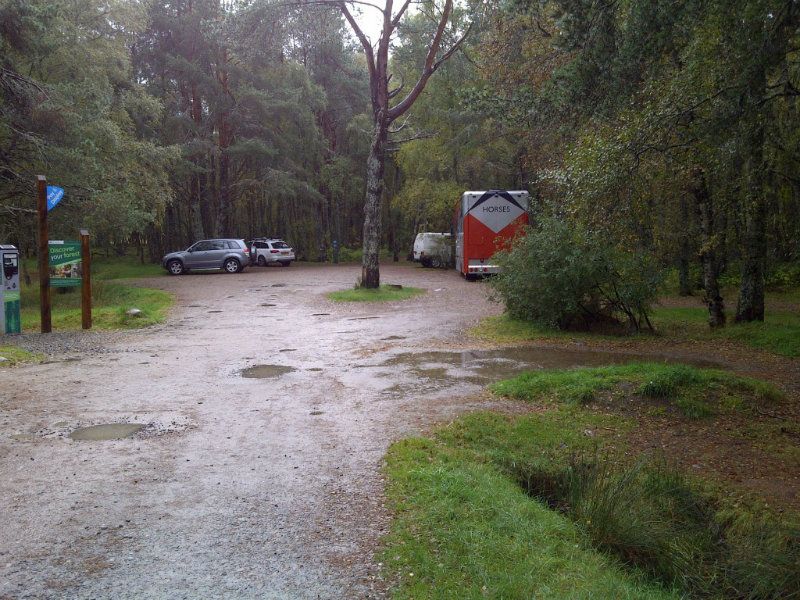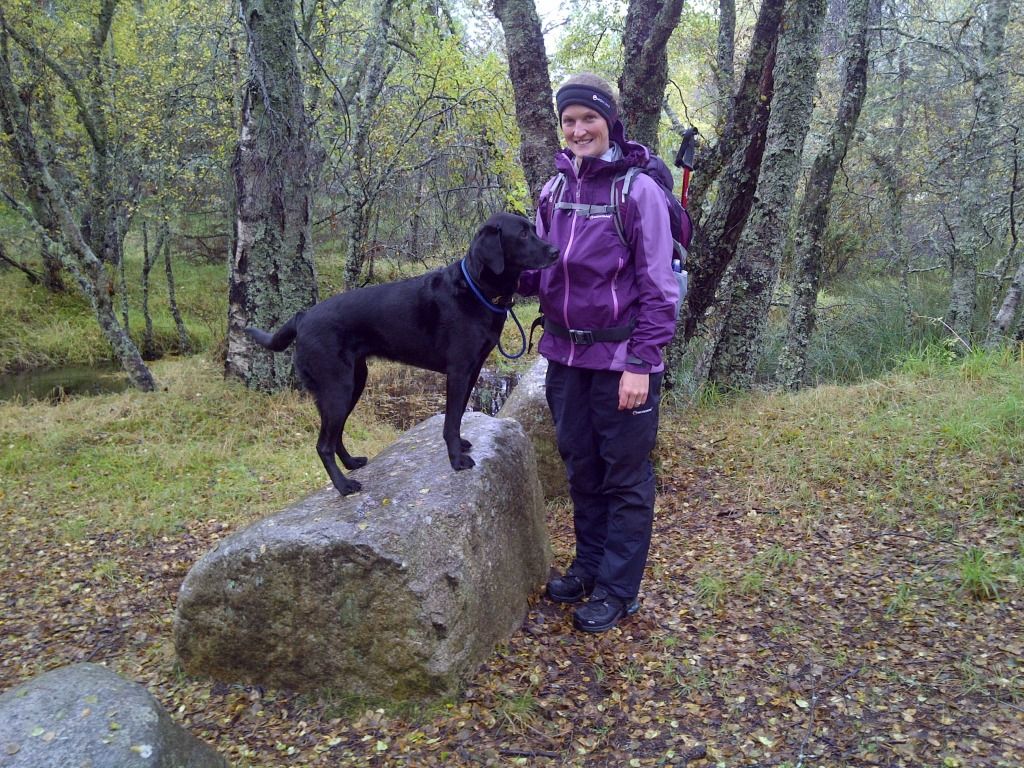 It was a lovely walk, but we were wearing wet walking clothes which made it a bit unpleasant so after returning to yet more rain, we decided to bail out and come home.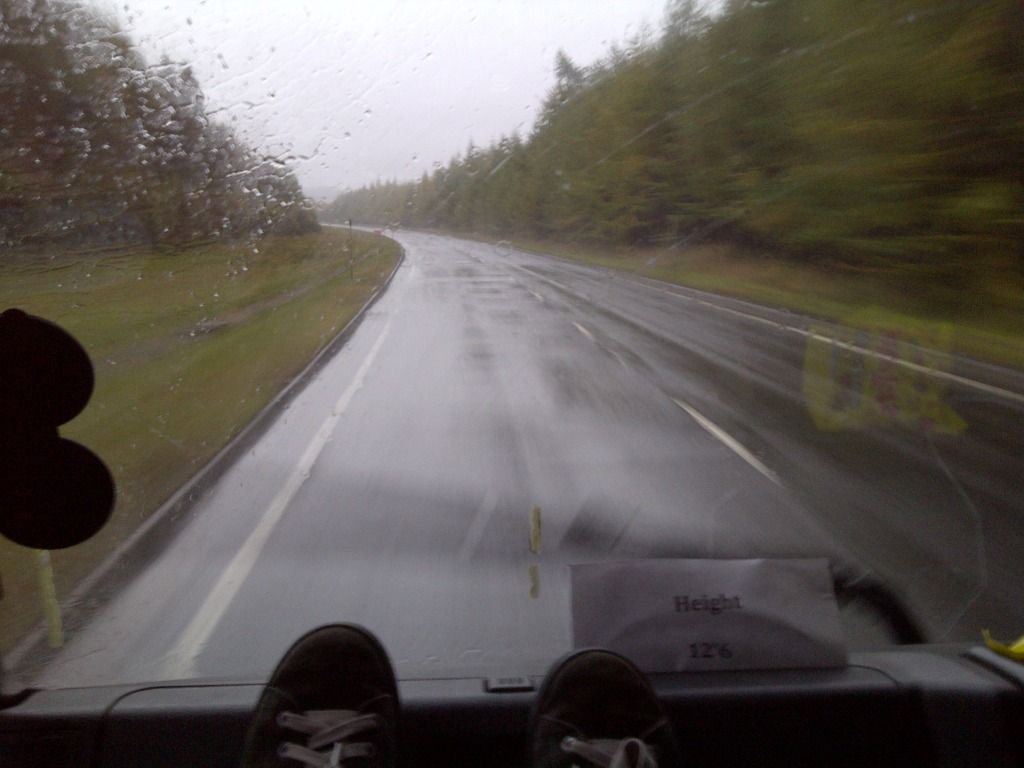 It was nice to give it a try, and had we ended up with the weather that we then got for the next two days
, we'd have stayed out and travelled but alas it was not to be.
But…
That did mean we could come home and dry our walking clothes to get out and go somewhere locally
– went up Trahenna Hill and the Iron Road (4 hour walk) yesterday which gave 360 degree views at the top of the hill – it was awesome! We had lovely weather; dry clothes and the dogs loved it!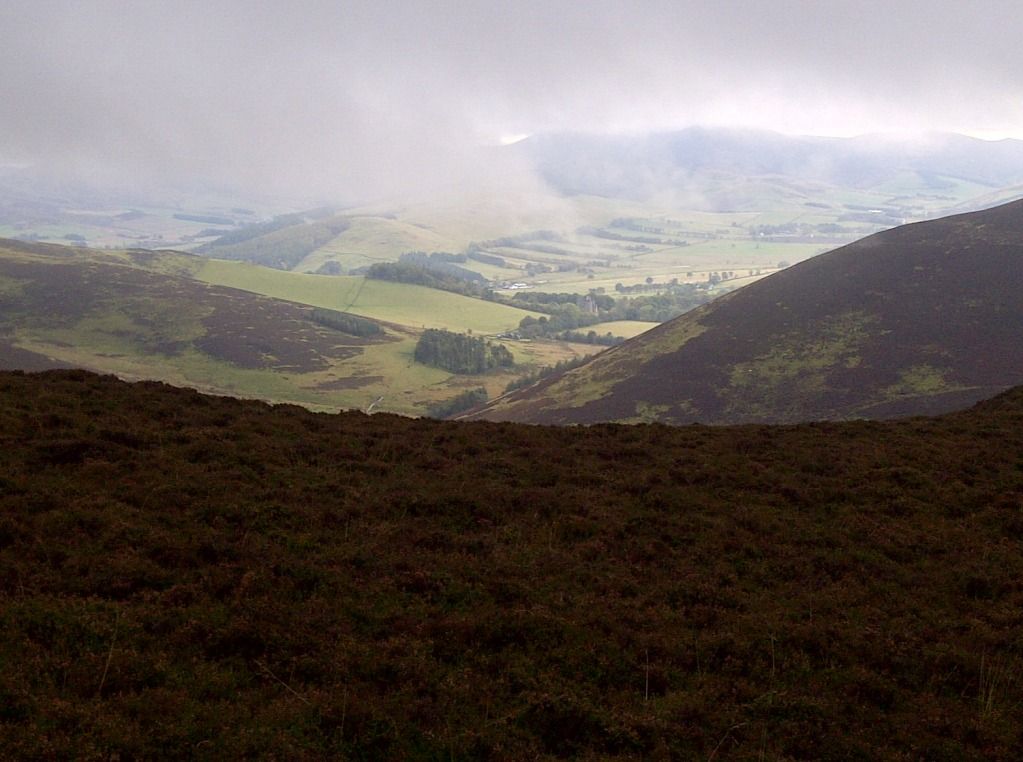 My dog resting: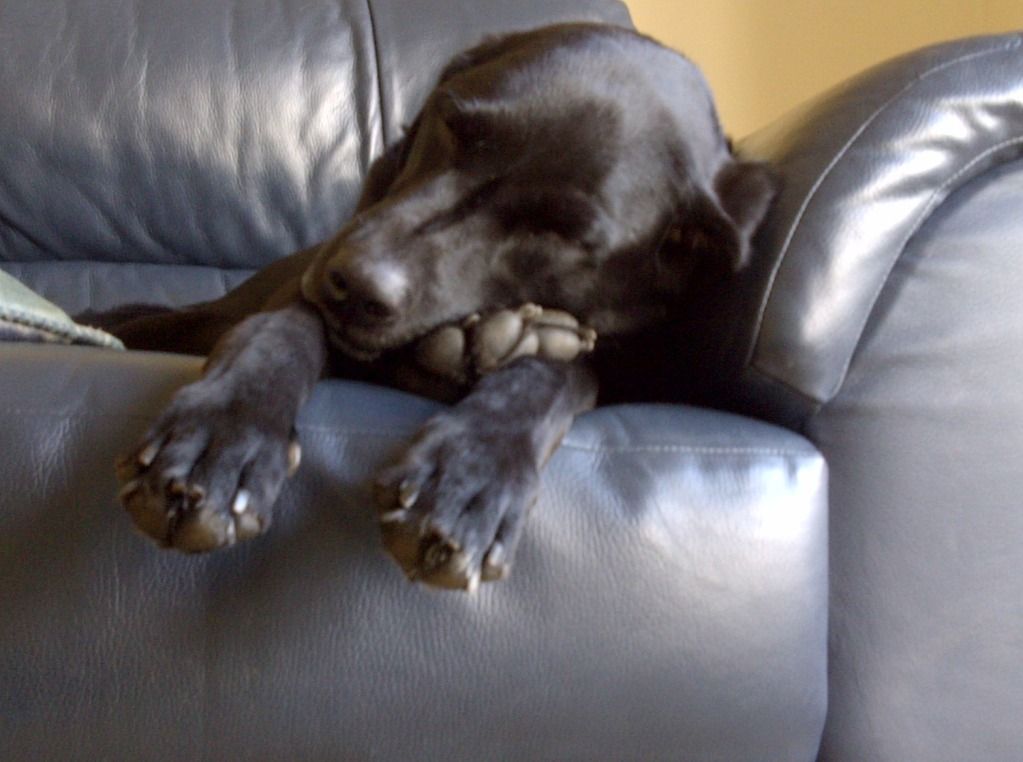 We have decided that we will probably go away in the lorry again, but next time it will be less ambitious and we'll only go for long weekends (maybe in the middle of summer too!)
I also got to make a start on Larry's education:
Long reining:
http://www.youtube.com/watch?v=qmKof4SlDjQ
Lying over:
http://www.youtube.com/watch?v=51c348PZ7Rk
He's only 3 and a half so if the weather prevents me from doing more then I'll start him again next spring. If I can get to sit on him before the year-end that will be perfect!
And to finish off, gave Jack a light school
http://www.youtube.com/watch?v=QU_aWrHQnA8
All boys coming in for a gallop: think the hill will get Larry's muscles built up!
http://www.youtube.com/watch?v=8AnCmz-g8J8
Thanks for reading, We've got lots of munchies to offer as we packed enough food to last a month!