Hi all,
thought you might like an update on Mr Charlie as he is now officially off quarantine
So on Thursday he was sedated and had a dental - I was a bit worried that he might object to injections (although the vet who vetted him did say he was fine) due to his recent injection/twitch thing. Anyway he stood like a rock! And had very little wrong with his teeth except for a few sharp bits.
he seems very settled in the stable, and has been tucking happily into his hay so all good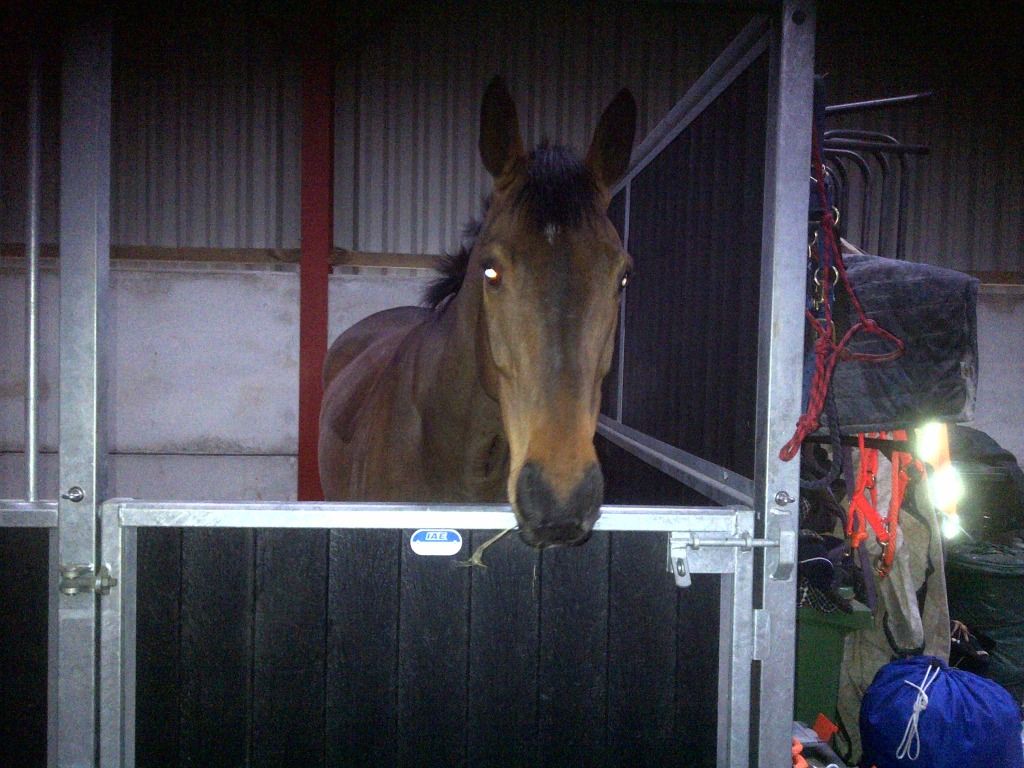 I had however bought him a bridle, but it still hadn't arrived yesterday and I got impatient!! I decided to drag out of the trunk and old bridle and see if it fitted - which it did
. I tried him with a loose ring jointed happy mouth snaffle although I think he would prefer a myler so will hire one to try now I know his size. My jump saddle also fits him well enough that for now I'll use it until he has muscled up a bit.
Took him out to the arena, tried and failed to lunge him as he just wanted to keep coming back to me
so jumped on!
Anyway - vids of his first time in the arena, and his first canter. lots and lots of schooling to do - including getting him to accept contact but I reckon he will get there.
http://youtu.be/Ch-rQtmu59o
http://youtu.be/44o5OqpEZGw